Beating the sun with elite customer service & superior window fashions
Window Coverings in Bonita Springs, FL 
SunCoast Blinds offer custom window coverings for Bonita Springs, Estero, Naples and Marco Island.
Plantation Shutters is our most sold window treatment and has kept its popular position year after year. 
The main reason to it's popularity is the diversity in the design and it's durability to withstand the humidity and the UV-rays from the sun. 
It requires little to no maintenance and will let you create the privacy you want with a simple tilt of the louvers. Let the sun in when you want your home light and bright and close them completely for a good nights sleep. 
At SunCoast Blinds we offer custom premium wood shutters and poly-resin shutters to fit any window shapes or custom colors. 
At SunCoast Blinds we love screen shades. Shades are the perfect solution for large windows, sliding glass doors and bedrooms. This is due to the diversity in view-through, privacy, operational options as well as their ability to "go away" when not in use.
A shade can protect from the strongest sun while still allowing you to enjoy your view. They can also act as a blackout option to provide you with a better nights sleep. You can move them with a simple push of a button with motorization or with a manual cordless option. 
The shade category also includes old favorites like: luminettes, silhouettes, bamboo shades, cellular shades and so much more. 
Horizontal Blinds are the traditional blind that most people think of as they hear the word blind. Blinds can be tilted open and closed as well as lifted and lowered in the window. 
They come in a variety of sizes, from the mini blind to 3" wide slats. Material ranges from faux wood, premium wood or precious metals. 
Make them child- and pet safe with cordless operation or automate them. 
Window Film is the secret, invisible protection that will let you enjoy the full view forever- without any distraction. 
At SunCoast Blinds we offer the highest quality film. With our film you will experience all the benefits of UV protection and energy efficiency without the negatives of bubbly, dark or mirroring effects of your window. 
We also offer decorative film as a great option for front doors, showers or offices. 
At SunCoast Blinds we offer stationary side panels to soften up your room. 
Our program is a stress-free and easy process. Designing your side panels is done in two simple steps. You pick a fabric you love followed by a pleat style that fits the decor of your home. We do a final measurement of your openings and then it's done. 
With our endless design options you can design the barn door of your dreams. Provide your custom color, pick out your hardware and find the style of door that matches the decor of your home.
Wether you're looking for a modern, clean look with insert of glass or more traditional style. We can make it happen. 
All our barn doors are made locally of the finest quality materials. 
Welcome to our studio in Bonita Springs.
In our studio we value the fact that you are able to view our products in actual windows.  Unlike other studios, our products are shown as they're intended to be used in your home. Allowing you to fully see the design, functionality and benefits of each product.
At SunCoast Blinds we work with our design by education approach. Listening to your vision and concerns, will allow us to recommend the best product for your particular scenario. We know that there isn't one solution that fits all.
Looking forward to meet you! / Ben Crotteau, owner
Tuesday
9:00 AM - 1:00 PM
Wednesday
9:00 AM - 1:00 PM
Thursday
9:00 AM - 1:00 PM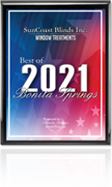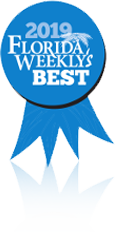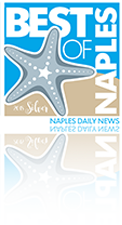 SunCoast Blinds was founded in 1992 by Bens' father, Gene. Starting as young as 12 years old, Ben used to help his father with installations during his summer visits to Florida. As Ben got older and moved down to Florida they joined forces and became a full-time father/son team. Gene is now enjoying his retirement while Ben continues to grow the SunCoast brand.
SunCoast Blinds prioritizes quality products, professional installations and the customer experience above all else. This has been the foundation of SunCoast Blind's work since its inception. This is the reason why we are not tied to one specific brand, instead of selecting the best product for each specific need. We always make sure to educate our customers so they can make the best selection for their home.
Today SunCoast Blinds has a showroom in Bonita Springs, just 2 miles from the beach and a franchise store in Fort Wayne, Indiana.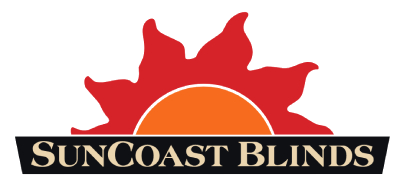 OWNER
Ben moved down from Indiana to join forces with his dad 1999. Since then, he has become an expert within the window fashion industry, focusing on his main products- shutters and shades. If you're asking Ben what sets him and SunCoast Blinds apart, he will most likely say his success comes from answering his phone and always calling back. When he doesn't answer his phone he's most likely working out, barbequing a giant steak or spending quality time with his family.
CMO
Pernilla moved to United States from Sweden in 2015 after meeting Ben. As our administrative person she will keep you up to date on social media, marketing and do a lot of paper work. When she's not hiding in the office, she is most likely spending time with her family, working out with Peloton or taking a course of some variety.
SHOP MANAGER
Matt is a rare Naples native and joined SunCoast Blinds as an installer in 2014. Since then, he has become an invaluable part of our team with his eye for details, customer service and installing qualities. There is nothing that's going to get pass his quality control unless it's perfect. In his free time, he likes to go fishing, riding his motorcycle and hike with his dogs.
INSTALLATION SPECIALIST
Heath was previously working as a professional cleaner of the soft fabric treatments. We were lucky to have him join our SunCoast team as an installer in 2020. Since then, he has brought his excellent work ethic and drive to getting things done correctly. He's not only good at installing shutters, he's also an enthusiastic RC-car builder and loves a good car show.
INSTALLER
Krista is born and raised in Bonita Springs and has been with SunCoast Blinds since 2021. Her many years in the service industry gives you a first-class customer experience. When she's not hard working for us, she loves to go fishing, visit art shows and spend time with her family.
What sets SunCoast Blinds apart?
Here at Suncoast Blinds, we value personal connection with our customers. That's why when you call us, you'll always speak to the owner – and if for whatever reason we miss your call, we promise to call you back as soon as possible.
We don't do estimates. When we give you a price, that's our word. No hidden fees.
Our design by education approach empowers you.
Follow us on social media
Some of our work you may recognize
Nordstrom's Rack Room
Dunkin' Donuts
Royal Shell Realty
J. Anthony Salon
Figs Restaurant
Capitol Grill
Angelina's Ristorante
Eyeglass World
Staples
Studio 41
Collier County Courthouse
Bonita Springs Utilities
Lee County Government
Congressional Community Church
Vitas Healthcare
Minnesota Twins Spring Training Facilities
Gulf Coast Inn Naples
Naples Wine Festival
The Arlington of Naples
NCH
Metro Commercial Development
Brookdale Senior Living
Vi at Bentley Village
Liberty Youth Ranch
Collier County Government Complex
The Moorings Country Club
Huntington Lakes Country Club
Wyndemere Country Club
The Marbella at Pelican Bay
Cypress Lakes Country Club
The Colony at Pelican Landing
The Club at Grandezza
Spring Run at The Brooks
Olde Florida Golf Club
The Country Club of Naples
Palmira
The Brooks Common Club
3634-A Bonita Beach Rd SW
Bonita Springs, FL 34134
239.495.6558
Showroom open:
Mon-Fri 9-1
Or by appointment