How do you best clean your plantation shutters?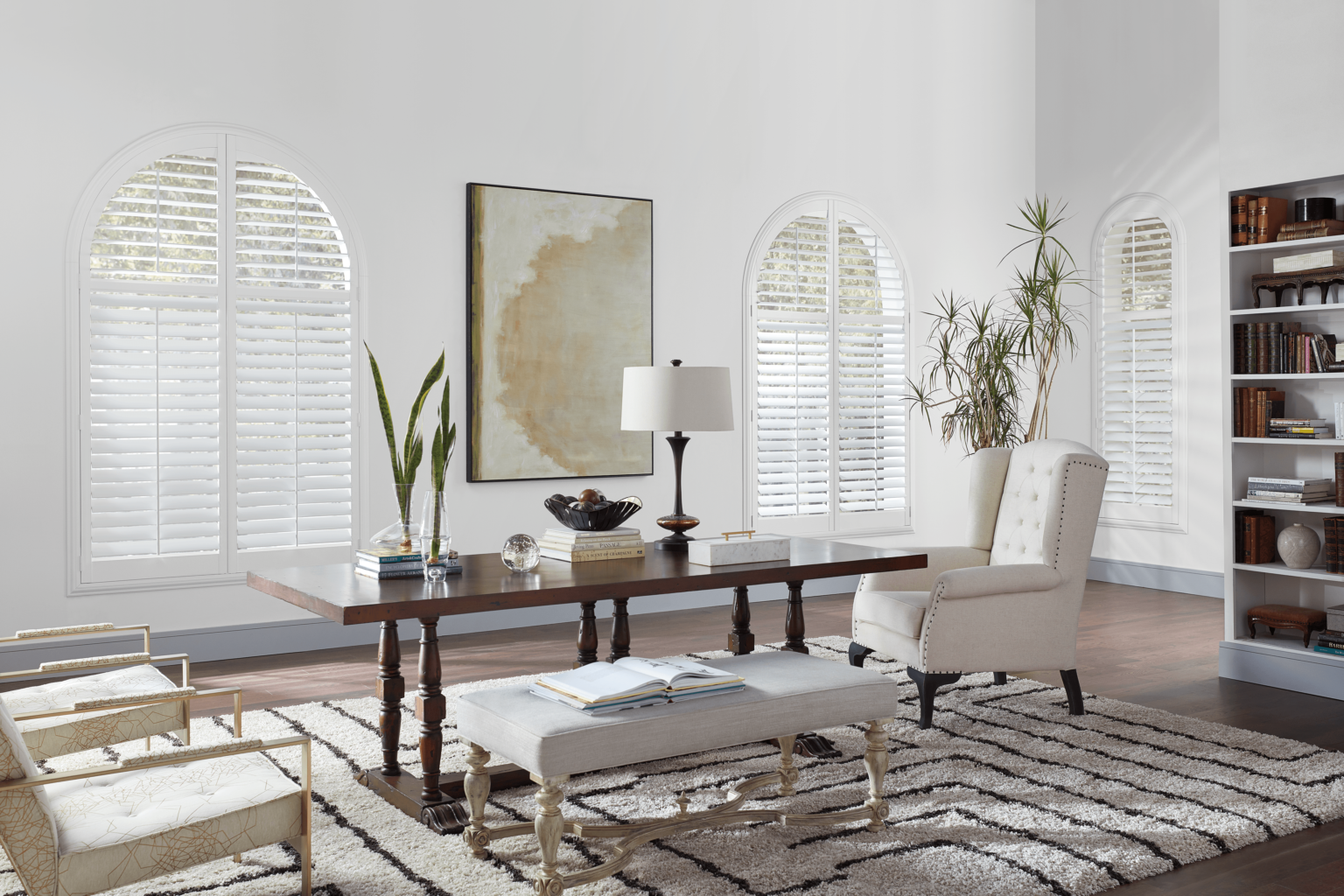 Photo from Hunter Douglas
One of the benefits with plantation shutters, especially poly-resin shutter is their durability and how easy they are to clean. There's no need for dry cleaners or harsh chemicals. Actually, you're probably already have everything home that you will need to fight even the toughest dirt on your shutters.
Here is simple steps according to window fashion specialists on how to clean your plantation shutters.
Use a Swiffer for dusting
As part of your normal maintenance cleaning of your home you should dust your louvers with a Swiffer. This is easiest done by closing your louvers and simple swipe down with your Swiffer over the entire panel.
Plantation shutters are durable. But you want to avoid hitting the tilt bar or clear-view mechanism with full force while dusting. This is especially important if you dust them in the open position.
Deeper clean
Sometimes your shutters are going to need a deeper clean. This will be most common for shutters located in a kitchen that produces grease. You will also notice that fingers will eventually leave marks on the shutters. To best remove the grease and fingerprints from your shutters, you can use a soft cloth with mild soap and water.
If you have wood plantation shutters, follow the same procedure but make sure to dry them thoroughly once completed.
Stubborn dirt
If you have stubborn dirt that won't go away, you can use a magic eraser. An example would be if your child is using crayons on the shutters.
Do NOT do this when cleaning your plantation shutters
When you clean your plantation shutters it is important to not use chlorine-based cleaners. This can affect the surface appearance and durability of the product.