Plantation shutters for French doors in Bonita Springs 
French doors are an aesthetically pleasing part of the interior design. They are renowned for their stunningly large glass panes allowing natural light to enter the home. These panes span most of the doors, providing a view that reaches beyond the interior part of the home. Unfortunately, with its benefits comes issues such as light control, harmful uv-rays and privacy problems.
With large glass panes we treat French doors as we treat windows. The difference between covering a window versus a French door comes down to how the opening is used on a daily basis. In this case as an entry and exit point versus a window we rarely touch. This is why shutters is especially good for doors. They don't rattle around while you open and close the doors. The are also  an extremely durable and safe option for homes with pets and children. 
What's the difference between window treatments on doors vs windows?
All of us have passed through a door with blinds hanging on the door, swaying, rattling and getting caught with the loop in the opening and oftentimes with broken slats. This is the major difference on deciding what window coverings to use on doors. This is also the reason why we love plantation shutters on French doors.
A difference in the design and installation process of plantation shutter on doors versus windows is the mounting of the frame. Often times we are able to mount the frame of the shutter on the inside of the window frame, allowing the shutter to sit flush to the window. On doors, we have to mount the frame on the outside. While this is the only option of installation, it makes the shutter protrude out from the door.
 If you're looking to cover up your large sliding glass doors, we recommend one of these three window treatments. 
What's the benefit of plantation shutters on French doors?
Plantation shutters are attached within its own frames permanently attached on the door, allowing it to move as one unit with the door when it's opened and closed. This will prevent any swaying or rattling from the product when in use. 
French door shutters will still provide all the benefits as window shutters. By tilting the louvers you can control the light coming through, control your privacy as well as protecting your home from any sun damage.
With its large selection of design options you can match your French doors shutters with the style of the doors. No matter if you have the more traditional French doors with small glass panels or if you have a more modern style of French doors, there is a shutter that will fit your style.
Create a traditional look with 2.5″ or 3.5″ louver size and tilt bar in the front to operate the shutter. Or go for a modern large 4.5″ louver, without tilt bar in the front to create a sleek, modern design. The size of your louvers will also determine how much light and view you let in, but also provides different amount of darkness when in closed position. 
Can I put shutters around my handles on my French doors?
Plantation shutters will also allow you to design the panels around existing door handles with something called cutouts. To add cutouts allows you to keep the designer hardware of your choice on your French doors. A cutout is a solid piece, without slats that comes in various designs. It does add a separate design element to the door and will create a dark spot on your window. 
If you rather avoid a cutout, you can change out your existing hardware to a round door knob to allow a rectangle shutter without cutout to fit on the door.
Plantation Shutters for French doors in Bonita Springs FL
SunCoast Blinds is a full-service window treatment company located in Bonita Springs FL.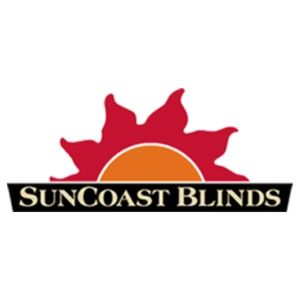 Our showroom is located on 3634-A Bonita Beach Rd SW
Bonita Springs FL, 34134
Open: Mon – Fri 9am to 1 pm.