Buying Window Shades in Bonita Springs FL
Are you looking for a little obstruction to your home design but still be able to control the natural light and harmful UV rays coming into your home? Then window shades are the perfect solution for you. Whether you are overlooking Bonita Beach, Bonita Bay, or a golf course, screen shades will allow you to keep your view throughout the day.
Unlike other stationary window treatments as plantation shutters, roller shades will disappear when not in use. Once rolled up into a fascia that color matches your window frame, it will be practically invisible. When the sun and heat start coming through the window, you can simply roll down your shade for light control. The best window shades in Bonita Springs are designed with rechargeable motors, that will control your shade's movement with a simple push of a button.
Motorized Shades
The automation of shades allows us to use up to 16′ large shades on your windows, avoiding unnecessary gaps between several small shades. It will also remove any hassle of lifting and lowering, guaranteeing you to use them as often as you need. At SunCoast Blinds we know that the quality of the motor is essential for its success. That's why we only use top American-made brands like Somfy and Acmeda Motors.
Smart Shades
SunCoast Blinds motorized shades can also be connected to home devices like your Amazon Alexa to make them so-called Smart shades. Smart shades mean that you can move your shades through an app or with voice control (for example: "Alexa, close my living room shades").
The convenience of smart shades will allow you to control your shades when you're on vacation as well as schedule the movement of the shades to fit into your daily schedule, depending on how the sun moves. Read more about smart shades and blinds here: What are smart blinds? 

Shades Fabric
During the initial meeting with our design consultant, we will walk through your home and assess the situation for each window based on your concerns and our expertise. When we talk about the openness or opacity of our shades, we talk about the percentage of light let through the shades.
For example: a 5% screen shade will block out 95% of the light, and allow 5% in. This percentage will change how dark your room gets but also what view and privacy you can expect.
Blackout shades
Room darkening shades are made of a material that will block out all light. They are the perfect option for bedrooms, especially if you're a very light-sensitive person when it comes to your sleep. Blackout shades will keep out all-natural light from entering the room. This would be considered a 0% shade.
Blackout shades are preferably put in windows that only need shades while sleeping but leave the window open during the daytime.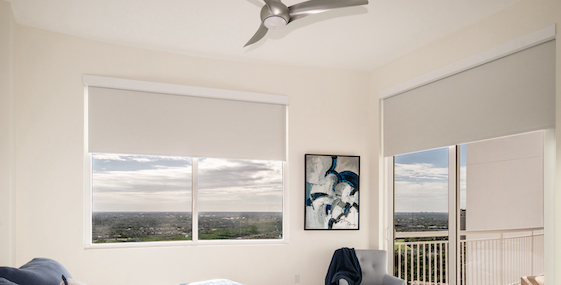 Light-filtering Shades
At SunCoast Blinds we love solar shades, and so do our clients.
A huge advantage of living in Southwest Florida is the views that come with it. To take full advantage of this benefit, we love to install screen shades in our client's homes. In Bonita Springs Florida we mainly install screen shades with opacity of 5% or 1%.
5% Screen Shades
During the day, 5% of screen shades allow you to see out. At the same time, they create privacy so that people cannot see into your home. This shade is ideal for living rooms. It reduces the glare and heat from the sun, without blocking the view from the window.
During nighttime, this will reverse itself. Based on where the light source is, the privacy aspect will also change. In the evening, when it's dark outside, but the lights are on inside your house, people will be able to see in, but you can't see out.
There are a lot of factors that will decide how much people can see, such as angles, how close to the shade they are, how bright it is inside the house, and also, how dark it is outside.
Considering all these factors will determine if 5% will create the privacy you want, or if a 1% screen shade would be a better fit.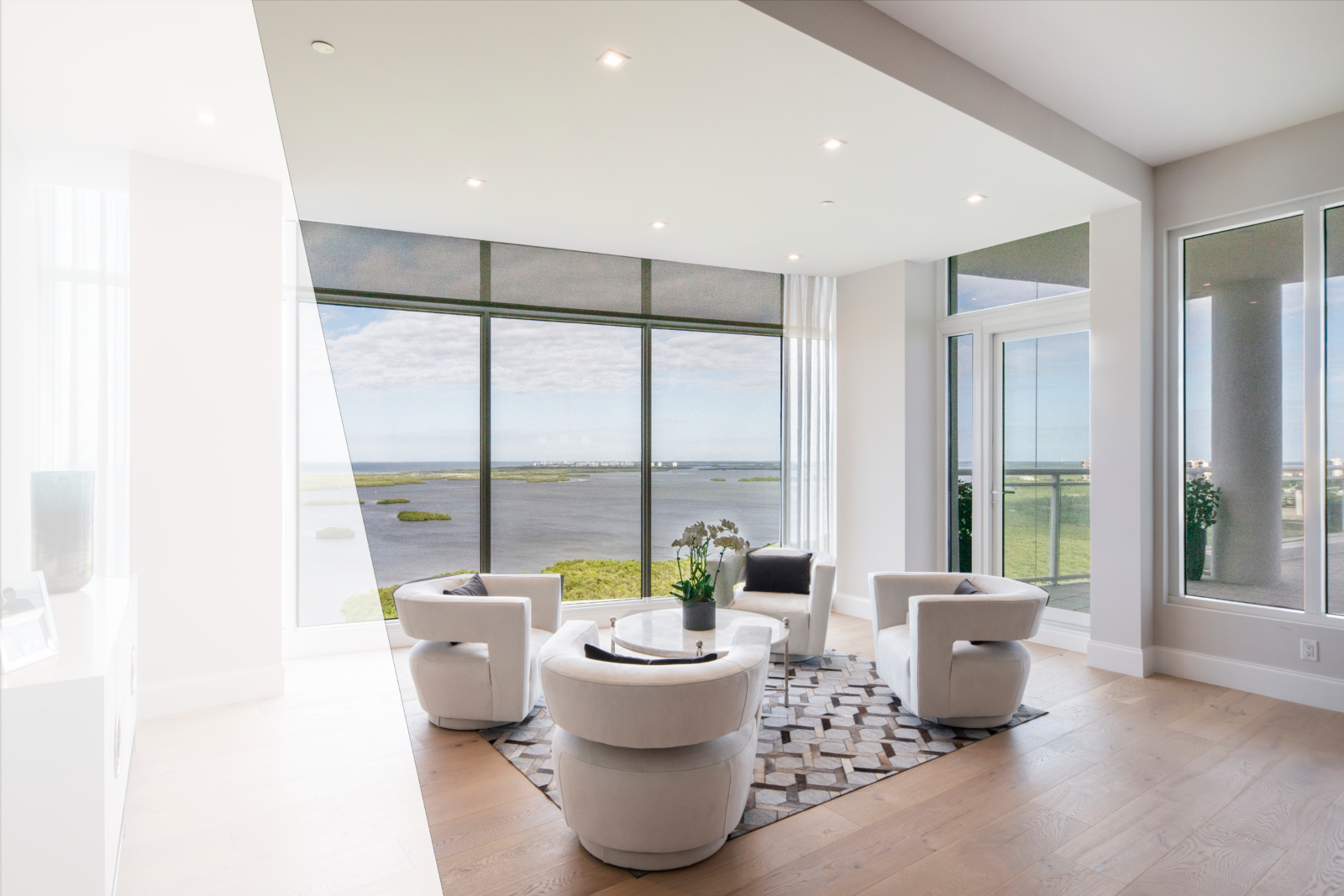 1% Screen Shades
1% will allow light to come through your window but provide privacy at all times from both inside and outside. This will remove your view, but it will also create the nighttime privacy that a 5% shade isn't able to do. Our clients typically prefer this opacity in bedrooms and bathrooms.
Window Shades Installation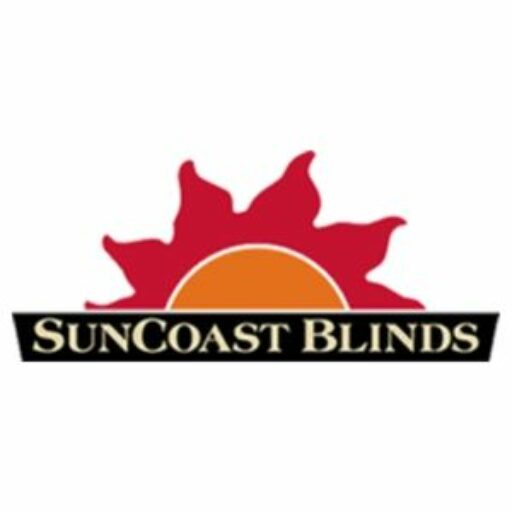 Are you ready to explore window shades for your home in Bonita Springs?
SunCoast Blinds is a full-service window treatment located 2 miles from Bonita Beach.
All our products are custom-made to order and professionally installed.
Call us 239.495.6558
Visit our studio at 3634-A Bonita Beach Road, Bonita Springs FL 34134
Open Mon-Fri 9 am – 1 pm