5 Reasons Plantation Shutters is the Perfect Fit For Your Home in Bonita Springs
One of the great things about living in Bonita Springs is that we get to enjoy the sun shining year round. But it doesn't come without complications. Even tho we love the heat and the light it provides us on daily basis, it is not always a convenience to the inside of our homes. This is one of the reasons why window treatments are designed differently in Bonita Springs than it is up north. Living in Southwest Florida we rarely have to worry about insulating from the cold winters, but rather protect from UV rays and keep the air conditioning inside.
Plantation Shutter Experts in Bonita Springs
SunCoast Blinds is a local, full-service window treatment company located in Bonita Springs, FL. We have focused on providing only the best solutions and quality, custom products to our clients since 1992. With 30 years of experience we have learnt what products to use (and not to use) in our Southwest Florida homes. One product that we love and that has been consistent throughout the years is our custom plantation shutters.
Here is 5 reasons to why we love custom shutters for our clients and why it keeps being our best selling product year after year:
Plantation Shutters is custom to fit the design of your Florida home
Plantation shutters can be designed and altered in several different ways. From the choice of the material to colors, louver size, tilt options, frame options and panel configurations. This allows the shutter to be the perfect fit in a contemporary home as well as in a home with a traditional design. When we design shutters together with our clients it's a priority to us that the shutters feels organic to the property. Properly designed shutters feels like a natural part of the home instead of a later added on feature.
Shutters will improve the curb-appeal
Most of us are living within a short distance to our neighbors and most likely in a gated community. With this in mind we do value our privacy of the inside of our homes. Shutters will allow you to control your privacy while also improving the curb-appeal of your home. Often times the window treatments in a home doesn't get our attention until we drive buy homes with broken blinds or drapes hanging in the windows. This is when it gets obvious to us what a difference it makes. Plantation shutters are also proven to sell homes faster.
Interior shutters blocks out the sun
Plantation shutters is a great way to block out the sun, especially if you decide to go with larger louvers. Unless you're a very sensitive person to light, plantation shutters will be good enough for a bedroom. Even tho the louvers will keep the room dark, there will be a smaller light gap between each louver to let in a small stream of light. If you want to go for complete room darkening, you need to invest in blackout shades.
Shutters are also very efficient to keep out the heat, and creates a natural barrier stopping the heat from leaking in to the room.
Poly-Resin Shutters are a low maintenance product for Southwest Florida windows
One of the best parts about getting customized, quality plantation shutters is that you won't have to worry about your window treatments again. Shutters are a beautiful piece of art for your window and doesn't require any additional product to make it feel fit and finished. They are low maintenance in form of dusting once in a while. SunCoast Blinds shutters also comes with a 25 year warranty. Our poly-resin shutters is guaranteed to never fade in color or loose their shape.
Wood shutters is the solution for your odd shaped Florida windows
Wood shutters is the solution for any window that has curved frames or requires a customized color or stain. All our wood shutters are hand made in Fort Myers with North American hardwood.  This allows us to protect any window in your home in the most decorative way possible. Learn more about your design options available here.
Buy Plantation Shutters in Bonita Springs FL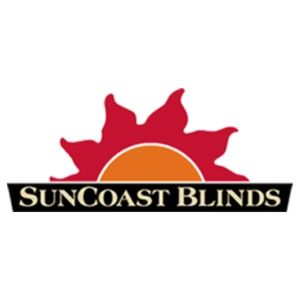 Step 1: Get in Contact with us 
As you start your journey towards new window treatments, SunCoast Blinds provides a couple of options. You can either call 239-495-6558 to schedule your in-home consultation for us to come out and see your windows, take all the measurements and together with you design the best product for your windows.
The second option is for you to come and visit our studio on 3634-A Bonita Beach Rd, Bonita Springs FL on Mon-Fri between 9am-1pm. This will give you the opportunity to view the products in our window, get an idea about what products are out there and see if we're a good match. If you feel comfortable from there, we schedule a time for us to come and and take measurements.
Step 2: Wait for our call to get your window fashions installed 
Once we got the measurements, we're ready to order your customized products. Most all of our products has a lead time of 4 weeks, wood shutters being the exception (about 8 weeks). As soon as we got the products in our hands, you will receive our call to schedule the installation. On installation day our in-house installation specialists will remove any old window treatments, install the new and make sure that the only trace of us being in your house is your new, gorgeous window treatments.
Step 3: Love them 
Self explanatory. Enjoy them, use them, share them with your friends and family. Should you ever have any questions or concerns, we're just a phone call away.