Elevate Your Space: The Benefits of Custom Window Treatments
In a world where convenience often takes center stage, it's easy to overlook the transformative power of customization. When it comes to your home decor, particularly your window treatments, the decision between custom and store-bought options can be a pivotal one.
In this blog post, we'll explore the undeniable advantages of choosing custom window treatments over their off-the-shelf counterparts. From tailoring to your unique style and space to enhancing functionality and adding value to your home, custom window treatments offer a world of possibilities that you won't want to miss out on. Join us as we delve into the reasons why investing in personalized window treatments might be the perfect choice for your home.
Custom window treatments offer several benefits over store-bought options:
 1. Personalization
Custom treatments allow you to create the perfect window treatment for your home. It provides you the choice of what fabric, color, pattern, valance and style best complements your home decor. Each design option will ensure a unique look for your space.
As an example: purchasing a basic custom horizontal blind from a specialist will let you decide the type of material, color of slats, size of the slats, operation style (cord/cordless/wand tilt/motorized), valance design as well as cord tape width and color. These options can enhance window treatments, adding beauty and design to your home while also providing privacy and protection.
 2. Perfect Fit
Custom treatments are tailored to fit your windows precisely, eliminating the need for alterations and providing a polished, professional appearance. Even if you have a "standard" window, each opening varies greatly. When our window fashion specialists from SunCoast Blinds measure, they measure down to 1/8 of an inch to make sure the window treatment fits your opening exactly, creating a high-end look.
When we visit homes with store-bought window coverings, we often find that they don't fit properly. They may have gaps on the sides, cords that are too long, or blinds that are too tall for the window. This can result in a bunch of slats sitting on the window sill all the time, creating a bulky impression.
Just like the clothes in your closet. If a dress doesn't fit well, it won't look good, no matter how beautiful the dress is by itself.
3. Quality Materials
You can select high-quality materials and craftsmanship, ensuring durability and longevity compared to mass-produced alternatives.
There is a reason why custom window treatments cost more than store-bought options. One of the main reasons simply boils down to the quality of the product itself. Working with a window specialist like SunCoast Blinds, you get access to manufactures that won't sell their product to the big box stores.
These companies prioritize creating high-quality fabrics and parts. They aim to enhance UV protection, improve product durability, and optimize views. Additionally, they are committed to constantly improving their products by utilizing the latest technology.
This means the customer gets unmatched warranties when buying custom window fashions, which usually precedes the lifetime of any product purchased in a big-box store.
 4. Functionality
You can customize the functionality of your window treatments, such as blackout or light-filtering options, to meet your specific needs.
SunCoast Blinds helps you choose the right opacity for any room, whether it's for reducing glare, improving sleep, or ensuring privacy. SunCoast Blinds also provides you the ability to cover large areas with one single shade. This helps avoiding unnecessary gaps between small sized shades, creating a choppy look.
A specialist can also help you turn your window treatments into smart window treatments, adding a hotel luxury feeling to any home. With a voice command or through an app on your phone, you can move your shades with ease from the couch or your vacation.
 5. Energy Efficiency
Custom treatments can be designed to improve energy efficiency, helping to regulate indoor temperatures and potentially reducing heating and cooling costs.
By working with a specialist you can find the perfect balance of energy efficiency and keeping your view. Don't cover windows with heavy, solid fabrics. Allow natural light in while safeguarding floors, furniture, and art.
  6. Increased Home Value
Well-designed custom window treatments can enhance the overall aesthetics of your home, potentially increasing its resale value.
This is especially true for custom plantation shutters and motorized window treatments. But to increase the home value it's crucial that they are manufactured and installed correctly. Think of it, the first impression is crucial, one part of this is how the window treatments looks from the street.
A cohesive look from outside creates the impression of a well maintained home, while broken blinds do the exact opposite.
 7. Personalized Service
Working with a professional designer or installer for custom treatments often includes personalized advice and guidance to achieve your desired look and functionality.
Don't underestimate the advice from a professional. A window treatment specialist is daily faced with clients trying to overcome the same situation you're in. They know the benefits and disadvantages with each fabric, product line and how they function in different rooms. Take advantage of their knowledge when you make your initial decision.
Important to remember is that custom window treatments usually include a finished, installed product and a company to call if there's any issues. Window treatment professionals often offer warranties for their products. As an example; at SunCoast Blinds we offer a 25-year warranty on our plantation shutters. While custom window treatments may have a higher initial cost compared to store-bought options, their numerous benefits can make them a worthwhile investment for your home.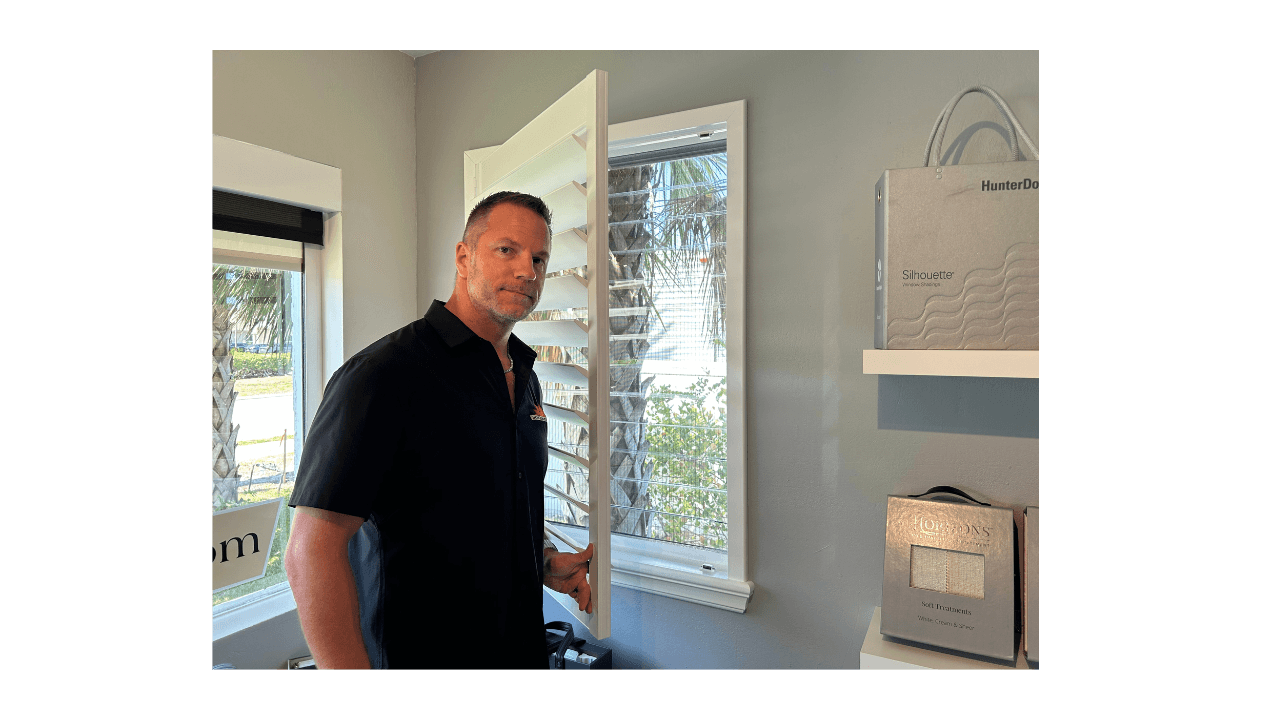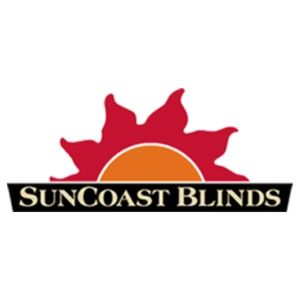 SunCoast Blinds is a family-owned, full-service window treatment company based in Bonita Springs, Florida.
Since 1992 we've been providing elite customer service and superior window fashions to our local area of Bonita Springs, Estero, Naples and Marco Island.
Today we also have franchise in Fort Wayne, Indiana.